Conference "Modern trends in the study of the Russian language, culture and history"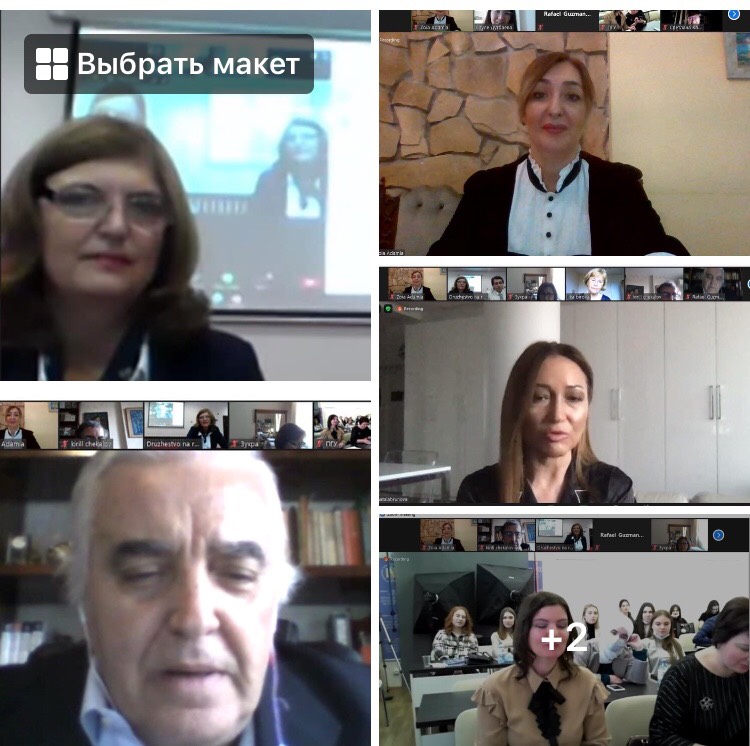 On October 2-4, 2020 the University of National and World Economy (Sofia, Bulgaria) hosted the International Scientific and Practical Conference "Modern Trends in the Study of Russian Language, Culture and History". The plenary session included reports on new trends in word formation related to the coronavirus pandemic (Tsoneva Liliana, Bulgaria), peculiarities of translation of vocabulary with a cultural component (Guusman Rafael, Spain), inter-linguistic parallels in legal terminology (Olga Barabash, Russia), as well as the practice of webinars for philologists, teachers and students studying foreign languages (Adamia Zoia, Georgia).

The conference featured presentations by leading specialists from Bulgaria, the Czech Republic, Georgia, Kazakhstan, Norway, Poland, Russia, Serbia, Spain, Croatia, France and the Czech Republic. The final event of the forum will be the round table "Modern challenges and problems of studying and teaching Russian history in the EU and Southeast Europe.

 
Date: 02-10-2020
back