Annual conference in Ukraine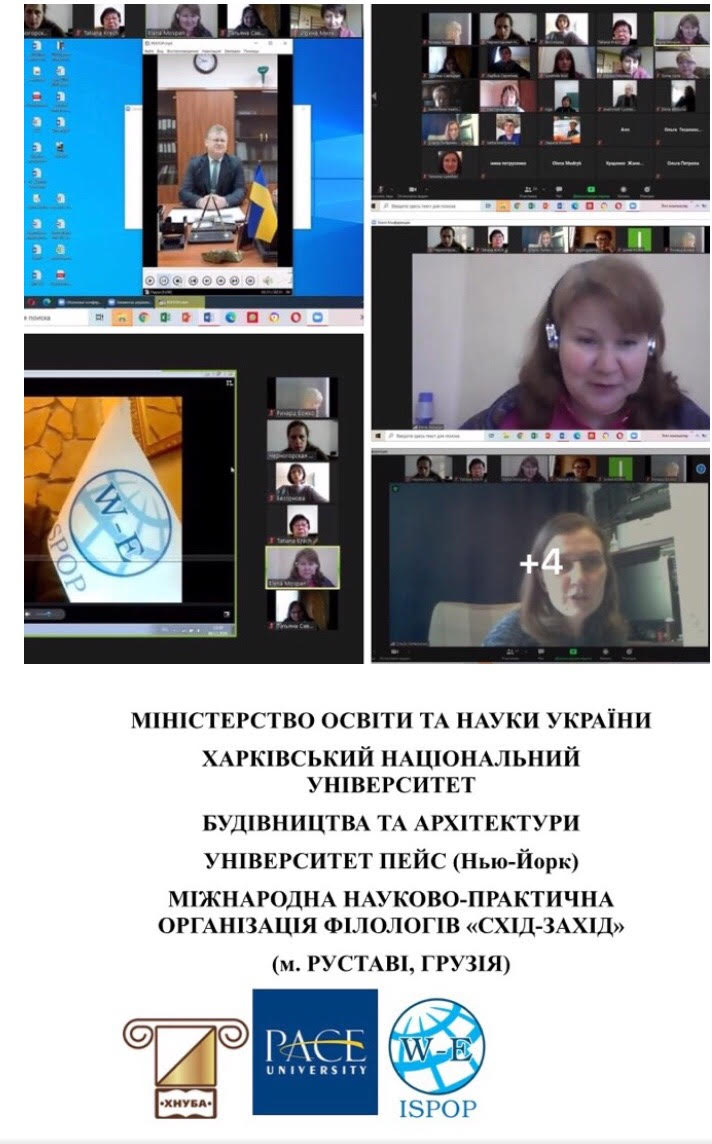 On the 8th of December 2020, in the online format on the ZOOM platform the International Scientific and Practical Seminar "Innovations and traditions in language training of students" took place, which was held at Kharkiv National University of Construction and Architecture of Ukrainian Language and Language Training of Foreign Citizens (Ukraine).
Special thanks to the rector of our university, Dmitry Cherednik, for his welcoming speech to the seminar participants. Andrey Danylenko (University "Pace" (New York) and Zoia Adamia (International Scientific and Pedagogical Organization of Philologists "West-East" ISPOP (Tbilisi, Georgia)).
The seminar addressed the linguistic, linguistic, and sociolinguistic aspects of language learning in higher education institutions. Very interesting reports and presentations of our colleagues attracted the attention of the present and triggered a lively discussion.
Thank you very much to all the participants of the seminar. 
Date: 08-12-2020
back